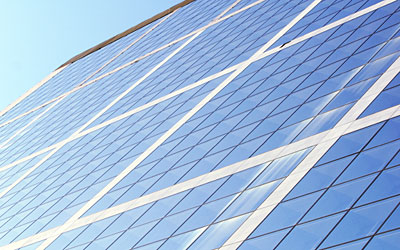 At a White House ceremony today, Cisco Systems will receive the Ron Brown Award for Corporate Leadership honoring its Networking Academy program. The Ron Brown Award is a Presidential Award that recognizes companies for outstanding achievement in employee and community relations. Cisco was one of two companies this year to receive this prestigious award sponsored and managed by The Conference Board, and was established by President Clinton in honor of the late U.S. Secretary of Commerce Ron Brown.
Cisco's Networking Academy program was recognized for meeting the highest quality of corporate citizenship exemplified by the Ron Brown Award. The Cisco Networking Academy program is an educational program that provides high school and college students with the skills that are essential in a global economy. Since its launch six years ago, the program has grown to more than 10,000 Academies with over 490,000 students at the high school and university level in 152 countries and all 50 states.
Cisco works with its Academy partners, including business, government, international organizations and community organizations, to prepare program graduates for a broad range of networking and IT related jobs in the public and private sectors, as well as continuing education in engineering, computer science and related fields. The program also helps ensure students are prepared for the demands of the workplace and motivated to continue their education and learning.
"At Cisco, we believe we have a responsibility to give back to the global community and we're honored to receive the Ron Brown Award for corporate leadership," said John Morgridge, chairman of Cisco Systems. "Education and the Internet are the two great equalizers in life and the Networking Academy Program, with its strong focus on education and networking technologies, can tangibly improve the lives of people. By helping young people around the world gain necessary job skills -- from Washington, D.C. to Afghanistan -- we create a brighter future for families, communities, and society as a whole."
"Corporate stewardship is alive and well in America. American businesses know they are the stewards of capitalism and our economic system. I'm proud to present Cisco with the Ron Brown leadership award for its innovative Networking Academy Program," said Commerce Secretary Don Evans.
The Networking Academy program was launched in 1997 and from the beginning Cisco placed special emphasis on bringing the program to students from disadvantaged backgrounds. Through its work with the United Nations Development Program and the US Agency for International Development, Cisco has made the program available to students in the Least Developed Countries to assist with building their country's economies. In the U. S., Academies have been established in designated Empowerment Zones and Minority-Serving institutions to address pervasive poverty and economic distress through education.