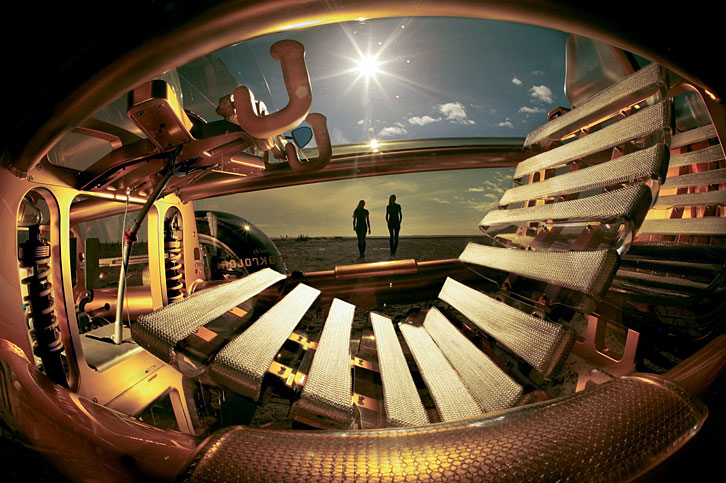 The body and floor of the new two-seater Rinspeed eXasis concept car, made from the transparent plastic Makrolon polycarbonate, offers a look into the car of the future.
"Everyone who sees the eXasis for the first time raves about the glass car, but they actually mean our transparent high-tech plastic," says Ian Paterson of Bayer, describing the typical reaction to the prototype.
"The transparency of the eXasis represents our openness and our desire to collaborate with processors, systems suppliers and car manufacturers to turn new ideas and engineering solutions into the car of tomorrow," said Bayer's Hans-Peter Neuwald.
The eXasis is making its debut to the general public at the Geneva Motor Show.
The Swiss Federal Office for Energy has selected the concept car as the subject for a study on the topic of lightweight construction and ecology.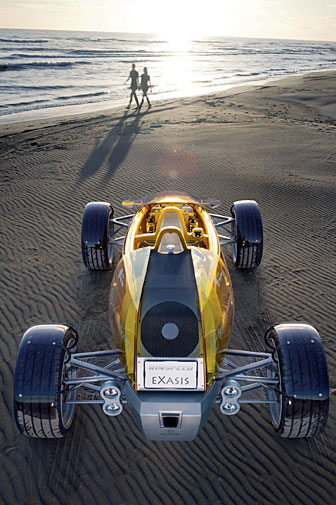 Because of its transparent lightweight plastic construction in Makrolon PC, it weighs only 1600 pounds. The car is propelled by a Weber engine with only two cylinders. Its average consumption is 1.6 gallons of bioethanol E85 per 62 miles, and because ethanol is virtually CO2-neutral in the ecological balance, its CO2 emissions are very low.
To finish the surfaces of the knobs and levers so they are pleasing both visually and to the touch, the Bayer experts utilized a special soft-touch polyurethane coating formulated from the high-grade, waterborne coating raw materials Bayhydrol (polyurethane dispersions) and Bayhydur (hydrophilic polyisocyanates).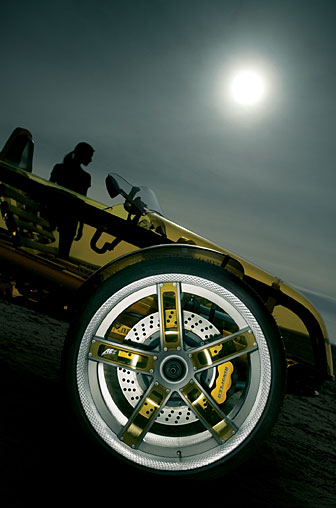 The two occupants sit in special seats designed in cooperation with Recaro. Each seat consists of twelve transparent Makrolon PC ribs – the same number as a human being. The head restraint and armrests are made of transparent Technogel, a lightfast, elastic and plasticizer-free polyurethane gel, which feels soft and warm and makes the seats particularly comfortable.
The two transparent indicator and function displays seem to hover on both sides in the driver's field of vision. By touching them, various functions can be displayed and controlled. Each of the touch-panels is made of a transparent CD/DVD Makrolon PC blank that has been coated with electrically conductive Baytron P polymer to trigger the switch functions.
Under the hood, cables are sheathed with flexible, abrasion- and media-resistant Desmopan thermoplastic polyurethane.