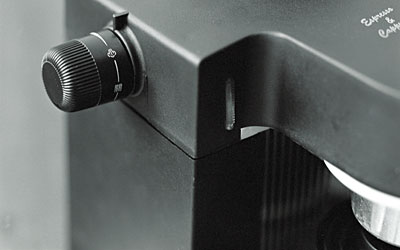 Goethe and Lord Byron, and even Casanova and Cezanne loved their coffee. Brewed and not percolated, coffee in earlier times was a thick liquid with a fashionable following. Had these gentlemen had the choice, one can be certain that they would much rather have opted for a freshly percolated cup of coffee from a built-in Miele coffee maker. Miele is presenting its built-in coffee makers in a new aluminium design and with new features.
Whether poet or artist: the coffee bean is no longer the preserve of the elite. Modern-day pleasure-seekers are nowadays confronted with a bewildering range of variations on the same theme: from cafe au lait, cappuccino, espresso and Viennese melange to specialities like Irish coffee. The basic ingredient remains coffee, dispensed to perfection by a Miele built-in coffee maker. But it doesn't stop there: A coffee maker can do more than simply make coffee. At the push of a button, it can froth milk for a cappuccino or dispense piping hot water for tea lovers.
And neatly framed, this appliance shines as the eye-catching highlight in your kitchen. It is also suitable for semi-professional applications, such as hair stylists, car showrooms and other places where customers can be offered the hospitality of freshly ground coffee while they wait. Semi-commercial is defined as dispensing up to 50 cups per day. The Miele built-in coffee maker also has the good looks to match its superb technology, a fact which convinced the design centres in Essen and Stuttgart when they commended Miele for its good design.
For each cup of coffee, coffee beans are taken from a supply container and ground in the integrated conical grinder. The degree of fineness can be selected to suit individual taste, as can the amount of coffee and water. The Miele coffee maker offers something for everyone: From strong Italian caffe to the weak brew which is as translucent as the bone china from which it is drunk.
Hygiene has been truly engineered into this product: An automatic rinse programme preheats the pipework if the machine has not been used for a while. The 'Automatic cleaning cycle' function goes a long way towards simplifying the monthly cleaning process. After 500 cups, the appliance must be cleaned using special effervescent tablets. Nothing could be easier: Simply pop in the tablet and press the appropriate button on the control panel. Inbetween times, removable parts such as the drip tray and grille and the frothing nozzle can be washed in the dishwasher. And the same rules as for 'wet-wall' appliances apply to built-in coffee makers: At regular intervals the unit requires descaling to prevent a build-up of fur in the pipework which could otherwise impair both beverage quality and function. An indicator provides a timely warning of the need for descaling.
In the event that the coffee maker is not to be a permanent kitchen fixture, Miele offers a variety of castor-mounted housing units, allowing the machine to be wheeled to where guests are being entertained. Practical: This housing unit can also accommodate a built-in plate warmer or a combination of plate warmer and refrigerator, allowing cups to be pre-heated and milk and a bite to eat to be stored within easy reach.
Besides the new aluminium version, Miele's CVA 620 coffee maker is also available in stainless steel or black. Each machine features a fresh water tank, ensuring that everything necessary for a good cup of coffee is together.