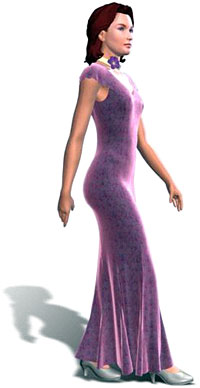 OptiTex has completed its cloth simulation software add-on built using the company's cloth draping engine.
The new add-on takes OptiTex 3D technology to the next level, allowing 3D Runway users to incorporate complex processes such as fabric movement, interactions, and motion capabilities into one file that can later on be presented or sent out to non-OptiTex users.
Adding motion to the model is easy. A user can run the preinstalled motion capture files or import such files from other third-party applications, apply the motion they need to the user own model and get real life results which are no longer just static images and objects but the ability to visualize the patterns in real-life situations.
"This new and highly accurate Fabric Motion Simulator extends OptiTex capabilities across our line of products and allows our users to move from first design to full motion of the pattern all within one suite of products and within one application. Your entire design process can now be created within OptiTex large variety of software solutions," commented OptiTex USA President Yoram Burg.
OptiTex develops CAD/CAM solutions for sewn products and fabric industries, with software for digitizing, pattern engineering, grading, marking, advanced automatic nesting and draping for manufacturers of industrial fabrics, apparel, upholstery, transportation, composites, home furnishings, and other sewn products.