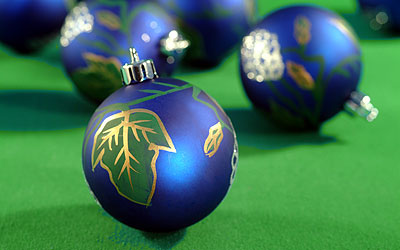 Internet shopping is booming in December. More people are ordering online than ever before. According to recent studies, online spending in the United States was up 91 percent alone during the first part of December and is expected to continue through Christmas. Find out from the experts at PC Magazine on how to get the best shopping deals online and on-time for Christmas.
Check out these time and money saving tips:
1) Coupons and Promotions: You'd be surprised how many online coupons and gift promotions there are available today. Before you purchase from your favorite Web site, check with co-workers and friends to see if they received any electronic coupons for the site. Often, the ID's are not user specific and you can simply type them in at the point of purchase and instantly get 10 percent or more off.
2) The Online Mall: Start your shopping excursion with a site aggregator. The tool enables you to see hundreds of merchants across dozens of categories and you can often see the best price at a glance.
3) Comparison Shop: Don't purchase your gift at the first site you see it. Use the site's shopping cart feature to "hold" it for you. Then take the info and price you got from one site and go searching on another. You may find a better deal elsewhere.
4) Hidden Specials: Store Web sites often carry products, deals and specials that you can't find in their regular stores. Extra clearance items and 50 percent off deals are becoming more common on Web sites.
5) Let Them Help You: Buying gifts is difficult because, so often, all you know is the general type or category of product someone wants. Fortunately, almost every site offers a list of popular products. And many sites go a step further, offering buying guides (usually created in conjunction with a content partner) that explain the product category and even make recommendations. Prepackaged gift guides also often lead to the best product choices in a given category.
6) Bulk Buys: If you plan on shopping at any Web site that offers a range of product categories, try doing your shopping all at once. You'll save on shipping and handling and may realize greater savings if you have a coupon.
7) Records: Print Out Your Receipts! Not every site sends you a confirmation e-mail. Many expect you to notice that the last page they show you is the one you should save and or print for your records. To save a Web page go to File/Save As (under Internet Explorer). Otherwise, you may want to save it as text to just get the facts.
8) Just In Time: Some Web sites will ship in time for Christmas. Amazon.com will ship items up until mid-day December 22, but there is an additional cost. Land's End will accept Christmas delivery orders as late as December 20 and you can order electronic gift certificates as late as Christmas Eve. Walmart.com will accept holiday orders up to December 20, as well.
9) Direct Shipment: Cut out the waiting and cost of shipping altogether by having a local "brick and mortar" store fulfill the order from their own inventory or local warehouse. You could order the gift in the morning and pick it up in the afternoon. Even if they don't offer direct shipment, some sites feature store locaters to help you find the store nearest you.
10) Can You Wait? Will you see everyone on December 25 or 26, or will the holiday season extend into the next couple of weeks? If so, then buying used items on Ebay you will be able to save even more money.