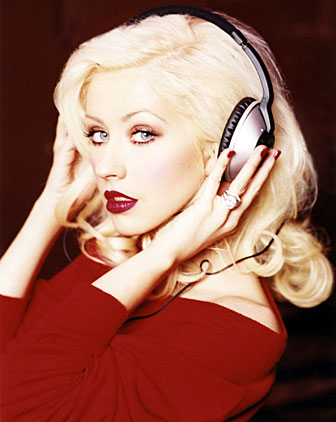 In a tribute to the music that inspired her, Christina Aguilera will release her Back To Basics album this August. A modern take on vintage jazz, soul and blues from the 1920s, 1930s, and 1940s, the album is inventive with a throwback style creating a sound that's gritty and raw. Back To Basics creates new collaborations with producers such as DJ Premier.
The single Ain't No Other Man will be released in June, first shown at the MTV Movie Awards.
"This is a concept album that follows a bold vision," said Christina. "The touchstones are Billie Holiday, Otis Redding, Etta James, and Ella Fitzgerald."
Back To Basics uses an orchestra, choir, string quartet, and jazz horns, as well as techniques that offer a vintage sound and sensibility. I Got Trouble incorporates a scratchy blues feel, while Candy Man recalls the tight harmonies of all-girl groups from the 1930s and 1940s. Thank You splices Genie In A Bottle with fan messages.
One of the most accomplished performers of the last decade, Christina Aguilera has sold over twenty-five million albums worldwide, achieved four number one singles on the Billboard Hot 100 chart, and has won three Grammy Awards and a Latin Grammy Award, as well as two top five albums in the United States. She has collaborated with other great artists including Herbie Hancock, Andre Bocelli, and Sean Diddy Combs.