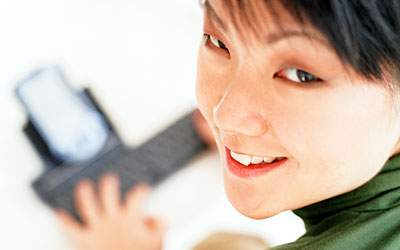 SAMSys will provide its MP9320 UHF reader as a part of the Tagistics RFID Central solution and SAMSys will be a marketing partner for the Tagistics' solution.
Tagistics' RFID Central solution includes hardware, software, retailer integration, and system management. This complete RFID package allows companies to meet international retailer mandates and realize new efficiencies from their Chinese supply chain. RFID Central consolidates Chinese manufacturing sites and retailer distribution centers into one snapshot for global visibility of goods movement between Asia, Europe and America.
"As a global provider of RFID solutions we needed a Reader we could use in our three major markets: China, the United States, and Europe. There are unique regulatory standards for RFID throughout the world, and if we had to use a different Reader everywhere we did business it would be cost prohibitive. The advanced functionality of the SAMSys product line allows us to deploy one reader no matter where our customers are", said Herbert P. Goertz of Tagistics. "Our team has spent the last several months evaluating offerings from several vendors and the SAMSys reader gave us the performance we were seeking."
"We are delighted to be the reader of choice for Tagistics", stated Cliff Horwitz of SAMSys. "While RFID in the supply chain is a much discussed topic, we all know that if technology is to be successful it must solve real world problems. The global supply chain is an extremely complex environment and we design SAMSys products with this in mind. Equally, we work closely with our partners, such as Tagistics, to incorporate these products into practical and affordable solutions."
SAMSys provides radio frequency identification (RFID) hardware solutions and RFID integration consulting services designed to evaluate and recommend optimal RFID solutions to enhance existing business process.