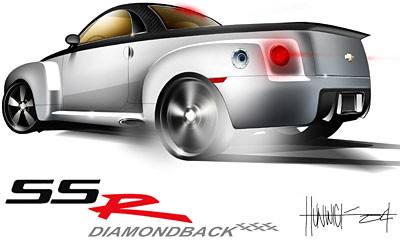 ASC will be the host sponsor of the second annual AutoWeek/Automotive News Specialty Vehicle Forum here next Monday afternoon just prior to the annual Specialty Equipment Market Association (SEMA) show. The forum is expected to attract up to 200 industry executives, is virtually the only forum in the industry to address the high-image, trend-setting specialty-vehicle market, as well as to address related issues affecting not just the aftermarket but also automakers and dealers.
"ASC is proud to be the host sponsor of this unique, in-depth forum for the second year running," said Jeff Steiner. "In an era when average annual sales per nameplate in America are fast approaching just 40,000 unit retail sales, specialty vehicles and mainstream vehicles are starting to converge more than ever. Specialty vehicles are no longer for just certifiable car-crazies; they can be, and should be, an integral part of the serious business planning of every OEM and dealer. And this forum is an excellent place to find out where specialty vehicles themselves are heading."
"The Specialty Vehicle Forum is fast becoming like the Automotive News World Congress for specialty cars," said Rich Ceppos, publisher of AutoWeek. "It's an event not to miss if you're at all interested in the future of specialty vehicles and/or their impact on mainstream markets, whether you're an automaker, an aftermarket supplier, a dealer or just plain automotive enthusiast."
As an indication of the growing importance of the forum, SEMA officials this year have chosen it as the venue at which to hand out the final two of the organization's three annual "SEMA Design Awards." The awards are given to those automakers whose production vehicles are designed with accessorization most in mind. Chris Kersting, SEMA's president and CEO, will be on hand to handle the honors.
ASC will introduce a specially modified Chevrolet SSR concept vehicle dubbed the ASC SSR Diamondback, for its super-light, carbon-fiber fixed roof and upper body, and for its supercharged 6.0-liter, 500-plus-horsepower engine.
ASC is a full-service specialty-vehicle design and development partner for automotive manufacturers. Its programs include vehicle development and sub-assembly of the Chevrolet SSR.
AutoWeek is a weekly car-enthusiast publication that delivers news, information, and insights on new cars and trucks, vintage vehicles, motorsports, and automotive trends.
Automotive News provides news, data, analysis, and information for the North American auto industry.