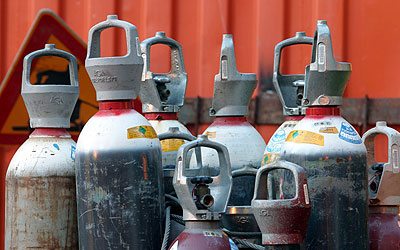 A new and improved chemical agent monitor (ICAM), designated a model 4200 zNose, is now in production and is designed specifically to help homeland security first responders as well as military force protection personnel deal with chemical vapor threats.
Unlike other types of chemical agent detectors, which can only detect specific chemicals, the new electronic nose is designed to recognize virtually any vapor threat including chemical signatures from biological as well as chemical warfare agents. The zNose is able to compare vapor signatures to an expandable library of chemical profiles and to alert the user to known vapor threats. Additional profiles can be downloaded electronically or produced in the field by simply smelling a sample of the vapor threat. The new ICAM is able to quantify the complete chemistry of any odor, fragrance, or smell in 10 seconds with part-per-trillion sensitivity.
The first model 4200 systems produced were delivered to the U.S. Army's Dugway Proving Ground and quickly put to use in an Exchange Zone Test conducted by the Air Mobility Command at Charleston Air Force Base, S.C. (AMCNS). According to Senior Master Sgt. Todd Herzog, AMC's air transportability and aerial delivery test manager, the exercise scenario involving simulated chemical contamination of troops and equipment as might be experienced by delivery of aircraft into a chemical warfare theater. In this exercise troops and cargo arrived at an intermediate location and wee off-loaded into a 'clean' location. The troops and their equipment then pass through an exchange zone (EZ) and loaded onto an aircraft on the 'dirty' side of the airfield where they are likely to be contaminated with simulated chemical warfare agents. Before transferring back to the 'clean' side of the field the troops and equipment were made to again pass through the exchange zone where they were tested for contamination. Within the exchange zone the improved chemical agent monitor was used to detect the chemical profile of the simulated chemical warfare agents and warn of contaminated personnel or equipment. In effect the electronic nose is able to 'sniff' out any contaminants, said Herzog.
For the first time, the new ICAM systems were delivered with integrated GPS receivers, which enabled vapor measurements to be assigned specific geographical locations within the theater of operation. This feature enables area commanders to determine the geographical concentrations of chemical agents on the battlefield in real time. According to Dr. Edward J. Staples, managing director of Electronic Sensor Technology, the zNose is able to assign a location and time to each chemical measurement within a military theater of operation including Baghdad.