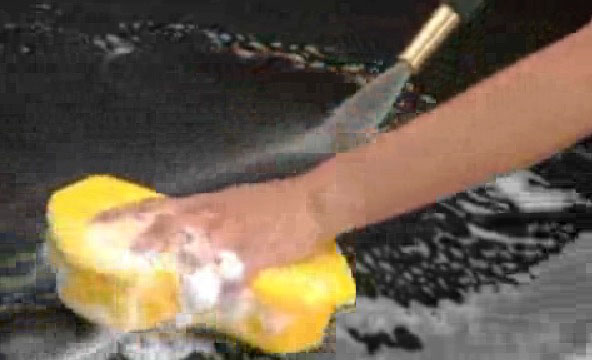 Spongetech has received a one and a half million dollar order from South America, involving 250,000 units to be delivered in the Fall. SA Trading Groups have approved the translation on the products packaging in Spanish and Portuguese. The translations will help the company in other anticipated sales and distribution markets.
The technology holds the auto wash and car wax in the sponge until it is activated by a combination of adding water and then repeatedly squeezing the sponge to activate the wash and wax.
The sponge's technology locks the car wash and car wax into the sponge when it is formed, thereby insuring eight or more washes and waxes.