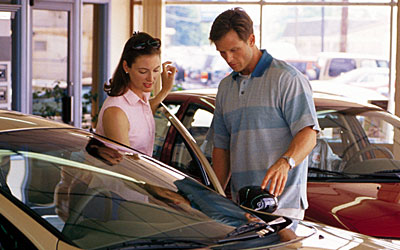 Hyundai's new web-based dealer communications system (DCS) from Oxlo enables Hyundai to efficiently deliver what their dealers want, an open choice of tightly integrated dealer management systems (DMS). The Oxlo integration enables eleven additional DMS systems to be certified at no incremental cost .
As Hyundai adds additional business processes over time, Oxlo will coordinate and certify the implementation process for each dealer system vendor, thereby saving Hyundai additional costs on an on-going basis. Prior to Oxlo, the high integration and maintenance costs had limited the number of DMS applications supported by Hyundai.
"Our dealers wanted the broadest range of options possible in dealer systems and we partnered with Oxlo Systems to fulfill this request," said Hyundai's Rich Hoffman.
California dealer Jim Estes found the prior selection of only two integrated dealer management system vendors unsatisfactory. "We had to choose a DMS application that best matched our business needs. Hyundai enabled tight integration between our DMS application and their new web-based DCS application, resulting in improved efficiencies for our dealership operations," said Estes.
"We're pleased to help bring cost-effective choices in dealer systems to Hyundai and appreciate the confidence Hyundai has placed in Oxlo," said Jim Lejeal of Oxlo Systems. "This relationship demonstrates the value proposition Oxlo offers to automakers worldwide that are facing similar challenges balancing their need for improved integration with dealers' desire for greater choice of systems."
The following dealer service providers have integrated or agreed to integrate with Hyundai through the Oxlo partnership: ADAM software, Applied Computer Solutions, Auto/Mate, Automotive Computer Services, AutoSoft, Dubuque Data Services, MPK Automotive Systems, NeoSynergy, Procede Software, and Quorum Information Technologies.
Oxlo Systems makes AutoTPX, the universal Dealership Communications Hub designed specifically to improve the processes of buying, selling, servicing, and financing a car. By seamlessly connecting the various systems that drive the automotive retail business, Oxlo differentiates itself with an integration focus that allows dealerships and manufacturers to concentrate on customer relationships and system vendors on application development.