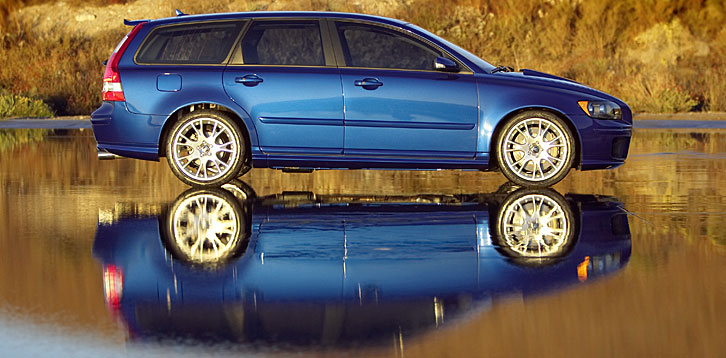 AAA and Parents magazine have named 15 vehicles to its 2006 Best Cars for Families list including, for the first time, a crossover category for vehicles that combine the best aspects of SUVs, minivans and station wagons.
"Safety features, performance and value are always important when deciding which vehicle is best for a family," said Sally Lee of Parents magazine. "We also put the vehicles through real-life road tests that include everything from running errands to carpooling, to taking a family vacation."
"More automakers are offering kid-friendly options for every budget," said John Nielsen of AAA. "These vehicles provide the whole package - convenience, practicality and performance with options for every size family."
A team of reviewers from both AAA and Parents considered everything from air bags and fuel economy to cup holders and cargo space.
Sedans
Dodge Charger - Muscle car looks, antilock brakes and stability control combine to make this a great family ride. A roomy interior, spacious trunk and quiet ride make it a good choice for family vacations.
Mazda 6 - This sporty five-seater has cool conveniences like steering-wheel controls for the radio and a remote that lets you open the windows from the porch to air out the car.
Ford Fusion - Fusion offers a generous package of standard features including grocery-bag hooks, a two-tier armrest and an MP3-capable CD player. It's roomy enough for five yet maneuvers well in crowded parking lots.
Minivans
Toyota Sienna - An all-wheel-drive option sets Sienna apart, as does the rear seat tray table, power windows for the sliding doors and numerous storage nooks. Side-curtain airbags for all three rows are a valuable safety feature.
Honda Odyssey - No other minivan comes standard with stability control, antilock brakes, traction control and side-curtain air bags. The second-row bucket seats slide sideways. Folding the second and third row seats is simple.
Chrysler Town & Country - Among the most affordable and spacious on the market, this minivan provides plenty of comfort and storage. Power sliding doors, heated seats and a rear-park assist are among many intriguing options.
Crossovers/Wagons
Subaru Tribeca - This slick family model has seating for seven, reclining rear seats (great for naps), lots of cup holders and plenty of power outlets for DVD players and gaming systems. Side-impact and side-curtain air bags are standard.
Nissan Murano - Command seating makes drivers feel in control, yet the Murano handles like a sedan. Side-impact and side-curtain air bags and a rollover sensor provide additional safety, while front and rear vents mean the kids will feel the AC and heat, too.
Volvo V50 (pictured above) - The latest Volvo wagon has a stylish, ultra-modern instrument panel and easy-to-clean, durable upholstery. Front and rear air bags, stability control and antilock brakes are standard. Loading strollers and luggage is easy.
SUVs
Ford Explorer - The choice is yours: five-, six- or seven-passenger layout. Roll Stability Control senses when the vehicle might tip over and automatically regains control. Splurge for the one-touch, power-folding, third-row seat.
Chevrolet Equinox - Rugged enough for off-road, the Equinox is as comfy as a minivan inside. The front passenger seat folds flat as do both halves of the rear seat, so you can load it with long objects and still get two kids in back.
Jeep Commander - This SUV handles carpooling like a minivan with room for seven. Second- and third-row seats also fold to make space for cargo and errands. Stability control, side-curtain air bags and antilock brakes come standard.
Economy
Honda Civic - Cool, practical and loaded with safety features, the Civic drives like a full-size sedan and gets great gas mileage - even without the hybrid version. Its technology reduces the impact of crashes with SUVs.
Mazda 3 - Tired of bland sedans? This zesty four-cylinder has excellent power and a stable ride. Antilock brakes and steering-wheel controls for the radio come standard. Opt for the five-door hatchback if you need extra cargo space.
Kia Sportage - The durable synthetic interior stands up to all the spills and thrills children can dish out. Three kids fit in back, but it is still small enough to get into tight parking spaces. Side-impact, side-curtain air bags come standard.