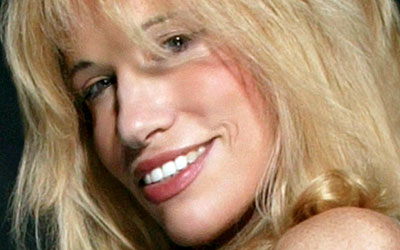 Carly Simon's new album, Moonlight Serenade, will be released by Columbia Records on July 19.
The album reunites Carly Simon with producer Richard Perry, who first worked with Carly on her career-defining number one breakthrough masterpiece, No Secrets. The pair has gone on to enjoy a creative partnership which has lasted over the decades, notably producing Carly's hit albums Hotcakes and Playing Possum . Together, the pair has created such classic hits as You're So Vain, Mockingbird, The Right Thing To Do, and Haven't Got Time For The Pain as well as Nobody Does It Better as featured in the James Bond film, The Spy Who Loved Me.
"I can't tell you what a pleasure and how much fun it was to make this record with Richard Perry," said Carly Simon. "I learned to ballroom dance at a really early age and it has served me well on this album."
"Carly Simon was the first of her generation's premier singer-songwriters to apply her interpretive gifts to the songbook of American standards," said Don Ienner of Sony Music, "and together with producer Richard Perry, she recorded some of her most memorable hit records. So the combination of Carly, Richard, and classic pop songs is a very special event. Moonlight Serenade is beautifully arranged, and beautifully sung. Carly has made the definitive romantic album, and I'm thrilled that she has decided to bring this project to Columbia Records. It's a perfect fit."
Moonlight Serenade showcases Carly Simon's dusky and sensual vocal stylings on eleven romantic standards penned by some of the world's greatest songwriters.
Recorded over a four month period from late 2004 to early 2005, Moonlight Serenade includes the title track as well as the songs I've Got You Under My Skin, I Only Have Eyes For You, Moonglow, In The Still Of The Night, Alone Together, Where Or When, The More I See You, My One And Only Love, All The Things You Are, and How Long Has This Been Going On.
As she performs a selection of some of the most romantic songs ever written, Carly Simon, the quintessential singer-songwriter, proves herself a peerless interpreter of timeless songs. Moonlight Serenade is a must-have for Carly Simon fans as well as for aficionados of classic pop music.
The Dual Disc edition of Moonlight Serenade will feature the full album on the audio-only side while the DVD side includes the album in its entirety as well as exclusive new footage of Carly at-home and a making of the album documentary including in-the-studio footage, photos, and interviews with Carly Simon and Richard Perry.
An essential addition to the Carly Simon canon, Moonlight Serenade fulfills the aesthetic promise she made with 1981's Torch, the groundbreaking album of pre-rock and non-rock cover songs that foreshadowed the trend of contemporary singers performing pop standards.