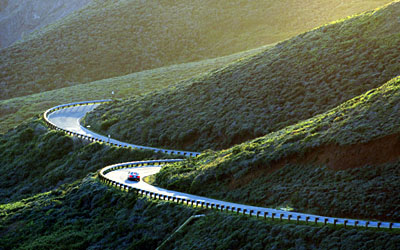 Calty Design Research held a grand opening ceremony on Friday for its new satellite design studio located adjacent to the headquarters of Toyota Technical Center (TTC).
Headquartered in Newport Beach, California, Calty designs innovative Toyota vehicle concepts for the North American market. TTC is responsible for vehicle development, including engineering design for selected Toyota North American vehicles.
This new Calty satellite design facility has a large studio with full-size clay modeling capability, advanced computer design equipment and a viewing courtyard for evaluating styling concepts. The studio will officially be known as Calty Design Research, Ann Arbor.
"The addition of our new Ann Arbor design studio will enable Calty to provide complete North American production design from initial styling concept to final design production," said Kevin Hunter, Calty Vice President of Operations. "The result will be a highly unified national design effort that will help us create Toyota, Lexus and Scion vehicles that appeal even more to American tastes and needs."
Calty's designers will work jointly with design engineers from TTC, as well as production engineers from Toyota's North American manufacturing operations, and suppliers. This collaborative effort will further enhance the localization of Toyota's North American vehicle development capabilities allowing Toyota to go from concept, to engineering, to production and finally to market here. Calty's first project at the Ann Arbor satellite design studio will be Toyota's next-generation Tundra pick-up truck.
Calty was founded in 1973 in Southern California by Toyota, the first automotive company to recognize the importance of California car culture and its powerful influence on national trends. Recently, Calty is credited with design contributions on the production versions of the Toyota Matrix, Avalon and Celica. It also created the FTX full-size concept truck, introduced earlier this year at the North American International Auto Show in Detroit.