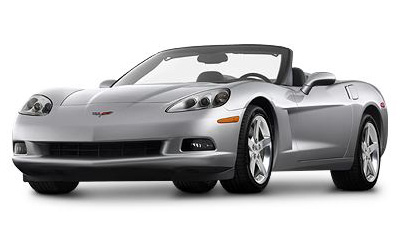 Now entering its third decade of 10 Best competition, Car and Driver today announced winners in its 20th annual roundup as detailed in its January 2002 issue on sale next week.
Foreign models continue to excite the judges. There are eight such models in the 2002 lineup, the same number as last year. Joining the list are three new cars -- the Acura RSX, the Audi A4, and the Subaru Impreza WRX -- and a former winner, the Chevrolet Corvette, last on the list in 2000.
This year's 10Best winners are:
Acura RSX
Audi A4 (4)
BMW 3-series/M3 (11)
BMW 5-series (6)
Chevrolet Corvette (8)
Ford Focus (3)
Honda Accord (16)
Honda S2000 (3)
Porsche Boxster (5)
Subaru Impreza WRX
(Numbers in parentheses show total number of times the vehicle has been named to the 10Best list.)

A 13-member panel of Car and Driver editors with a combined 289 years of experience gathered in Ann Arbor this past fall to determine winners by rating them on a scale of 1 to 100.

While all cars offered in U.S. showrooms by January 2002 are eligible, only a select few make the cut. Finalists must fall below a price cap determined by multiplying the average transaction price as of Summer 2001 -- $26,376 according to National Automobile Dealers Association -- by 2.5. This year's cap was $66,000, up $4,000 from last year's basis.

The magazine also re-nominates previous year's winners if they are still available and under the price cap. It then identifies new or substantially upgraded vehicles for the current year. Older vehicles that fall outside these two categories and have already had a shot do not get a second chance. This year, the process yielded 33 new nominees, down from 2001, because 10Best now excludes trucks.

"We've dropped that segment in 10Best because last July we finally acknowledged our driving-pleasure-based prejudices against trucks and gave those more utilitarian machines their very own awards -- "5-Best Trucks," said Editor-in-Chief Csaba Csere. "This made us even more picky for 10Best because there's a lot of creativity going into cars to satisfy driving passion: performance, style and technology, exactly the things that excite Car and Driver editors and readers."

10Best began in 1983 with the desire to produce a list devoted to automotive excellence. However, in keeping with the personality of the magazine, the staff did not believe that just one car could represent its diverse readership and circulation. So, they selected 10 cars.

Car and Driver magazine, headquartered in Ann Arbor, Mich., is the world's largest circulation automotive magazine and the premier source of information for automobile enthusiasts. Content includes everything from new car previews, road tests and features to industry news and automotive humor.