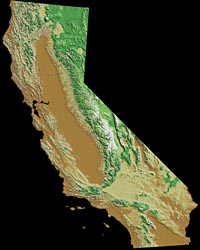 A new Stanford online survey of California voters shows GOP candidate Arnold Schwarzenegger beating Democratic Lt. Gov. Cruz Bustamante in the Oct. 7 election to replace Gov. Gray Davis.
Unlike conventional telephone polls, which have reported Bustamante leading the recall race, Californians who participated in the online survey voted 40 percent for Schwarzenegger and 28 percent for the Lt. Governor. Among registered voters, 62 percent indicated "yes" for the recall and 38 percent said "no." Poll results have a 4.3 percent margin of error.
"What this shows is that undecided voters gravitate to the most visible candidate, the candidate with name recognition," said Shanto Iyengar, chair of the Department of Communication. "This is very bad news for Bustamante and Gov. Davis."
Iyengar and political science professors David Brady and Morris Fiorina sponsored the poll to learn more about the logic behind voters' decision-making leading up to the special election. Brady and Morris are also fellows at the Hoover Institution. Knowledge Networks, a Menlo Park-based research firm, surveyed a representative sample of 852 adult Californians, 528 of whom are likely voters, from Aug. 29 to Sept. 8.
Two additional polls will be conducted next week and just before the election to monitor how the candidates fare in response to current events, Iyengar said. "We expect that when [former President Bill] Clinton comes to rally for Davis, there will be an uptick in 'no on recall' response," he said.
Unlike conventional polls, which restrict respondents' choices to the top candidates and give them the option of selecting 'undecided' as a response, the online survey gave participants the actual ballot that included the question about recalling Davis and listing the 135 replacement candidates. Fiorina said this scenario is closer to the actual situation voters will face on Oct. 7.
"What this shows is that when voters have to choose, they're voting for Schwarzenegger," he said. "I won't say he'll win ­ the situation is fluid ­ but Schwarzenegger has more upside potential. The undecided vote won't break 50-50."
According to poll results, support for the recall was strongly associated with political party affiliation ­ 91 percent of Republicans and 42 percent of Democrats "voted" to recall Davis. Only 3 percent of Republicans chose Bustamante but 19 percent of Democrats selected Schwarzenegger.
No other candidate received more than 10 percent of the "votes," the poll revealed. Republican Sen. Tom McClintock received 8 percent; Peter Ueberroth ­ who has since dropped out of the race ­ garnered 7 percent; and Independent Arianna Huffington received just 1 percent.
Forty-three percent of male voters and 38 percent of female voters supported Schwarzenegger. He is also running well among white (42 percent), Hispanic (37 percent) and Asian (48 percent) respondents. Bustamante was the clear choice of African Americans (62 percent), but led Schwarzenegger by only 3 percent among Hispanic voters.