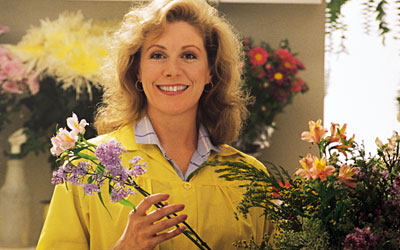 Satmetrix Systems recently welcomed FileNet Corporation into the Satmetrix Elite program in recognition of how the company is incorporating business loyalty into their overall corporate vision and integrating business loyalty processes throughout the organization.
FileNet Corporation, the leading provider of Enterprise Content Management (ECM) solutions, was awarded Gold Elite status within the Satmetrix Elite program. Following are a few of the qualification criteria for Gold membership:
Business Loyalty programs are operating on an ongoing basis within the company
Employees who interact with customers receive training and education on how to serve customers and respond effectively to customer feedback
Standards for customer-focused interactions exist and are publicized
A process exists for following up on and resolving critical customer issues
Target metrics exist for business loyalty, which are monitored on an ongoing basis
FileNet's loyalty program encompasses several components. Working with Satmetrix Systems, FileNet Customer Service & Support division monitors quality metrics on the technical support services they provide to customers and partners, enabling them to identify unresolved support cases, track support satisfaction and compensate support technicians. Company wide, FileNet continuously identifies opportunities and areas for improvement based on input from its global customer base of more than 3,900 customers. On behalf of FileNet, Satmetrix Systems currently surveys 25 percent of the company's global customer base quarterly, establishing a consistent feedback loop and allowing FileNet to see how customers' views and opinions change over time. To further develop their Customer Loyalty Program, FileNet launched a worldwide partner program this year to ensure that the investment and building of relationships within FileNet's ValueNet partner program are having maximum impact on FileNet's business.
"FileNet is committed to helping our customers and partners meet and exceed their business objectives by providing superior products and services," said Lee Roberts, chairman and CEO of FileNet Corporation. "We do this by listening to our customers, understanding their unique market challenges, and delivering offerings that will help them to achieve their goals. Our partnership with Satmetrix Systems provides another avenue for us to gather valuable information, modify and validate our strategies as necessary to ensure we are anticipating the needs of our customers and partners."
"We believe executive management teams that adopt a business loyalty program have the competitive advantage of being able to maximize the value behind every customer interaction and ultimately drive growth and profitability for their organization," said Roselie Buonauro, chief customer officer and founder of Satmetrix Systems. "We commend FileNet for embracing this customer-centric philosophy and welcome them to the Satmetrix Gold Elite program."
Satmetrix provides business loyalty solutions that integrate cutting-edge research methodology, scalable web technology, and the ability to link real-time loyalty data to financial metrics.