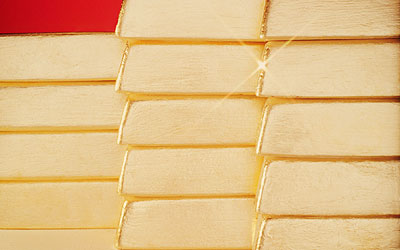 Although less well known than such other get-rich real estate gurus as Wayne Phillips ("government loans") or Robert Allen ("nothing down"), Whitney preaches a similar message: You can get rich in real estate by borrowing your way to wealth with government loans, seller financing, discount mortgages, and other such tactics. He also includes a heavy dose of Horatio Alger up-by-the-bootstraps positivism. Patrons will ask for this book. David Rouse.
Russ Whitney has made millions through real estate now you can, too.
Russ Whitney was a twenty-year-old high school dropout working in a slaughterhouse for five dollars an hour when he set out to become a millionaire. Armed primarily with guts and determination, he became one of America's youngest self-made millionaires by the age of twenty-seven.
Russ Whitney is living proof that you don't need formal education, capital, or even credit to get rich. But what you do need is a plan: a practical program of tried-and-true moneymaking techniques to help make your own financial dreams come true. In Building Wealth, Whitney shares the very strategies that have helped thousands nationwide duplicate his successes. Learn how to:
Get start-up money, no matter how much or how little cash you have in the bank
Turn that start-up capital into instant success -- in sixty days or less
Turn debt into huge amounts of cash
Make money -- whether the economy is up or down
Use other people's money to build your fortune Russ Whitney's sound, proven strategies will enable you to achieve financial freedom, to live the life you've always wanted, and to build a secure future for your family-tomorrow and for years to come.
Synopsis A self-made millionaire describes what it takes to turn a dream of wealth into a reality, offering practical, proven techniques and strategies for recognizing, seizing, and getting the most out of money-making opportunities in real estate.
At the age of 20, high-school dropout Whitney decided to turn his life around. Now, at 38, he is a self-made millionaire, running the hottest new national seminar program since Charles Givens. Written in an easy-to-read style, this book includes real-life success stories of people who have profited using the same techniques Whitney used to attain his wealth. --This text refers to an out of print or unavailable edition of this title.
A self-made millionaire offers strategies and secrets for making a fortune in real estate, including changing attitudes about money, getting start-up capital, achieving a positive credit rating, using government programs, and purchasing valuable properties. Reprint. 25,000 first printing.