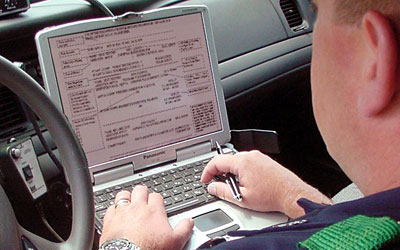 NexGen City has received user acceptance from the City of Garland now that deployment of its NexLink wireless broadband mobile network is complete. First system users are the 290 officers of Garland's Police Department. Conversion from the Department's Cellular Digital Packet Data (CDPD) network was made within one week, during which mobile data terminals in the City's 80 squad cars were outfitted with NexGen City's NexCard wireless interface and software.
In parallel, NexGen City's 46,000 square-foot, state-of-the-art Network Operations Center (NOC) was brought online to monitor network performance of the 500 mobile and fixed wireless devices that comprise the City of Garland's NexLink system.
Prior to the NexGen City NexLink system deployment, Garland police mapped the City's CDPD network to measure existing coverage gaps and downtime. The team found large areas with no coverage. "The difference in our new network operations is striking," said Officer Bernie Lawrence, Mobile Systems Administrator. "With the new system, we can quickly and easily eliminate any coverage gaps, and our downloads are significantly faster than before," he said. "This means more time on the streets for us to ensure the safety of our 221,000 residents because we can complete more of our reports and other paperwork in the car and out of the station."
NexGen City's mesh-based communications system combines data, Voice over IP (VoIP) calls, and streaming video at broadband connection throughput speeds of 1.5 Mbps (with bursts up to 6 Mbps) all while traveling at highway speeds in excess of 100 mph. The mobile components and fixed intelligent wireless routers and access gateways are "network nodes" acting as repeaters and routers. This creates a self-forming and self-healing network with ad hoc peer-to-peer networking capabilities. With an embedded wireless router in every device, each unit can extend the network, determine optimum paths for data transmission, and provide additional paths for connectivity.
NexGen City's carrier-class NOC integrates best-of-breed alarm processing, trouble ticketing, and network monitoring software applications. The NOC offers a full array of service levels including 24x7x365. The fully redundant center includes battery and generator backup. As an added measure of protection, a complete, off-site backup facility was built.