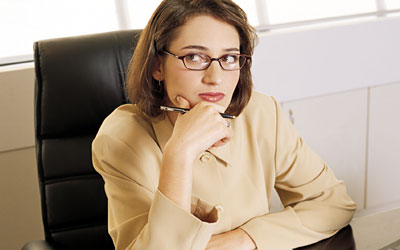 Savvion today announced general availability of Savvion BusinessManager 5.0, the latest version of its award-winning business process management (BPM) system. Savvion BusinessManager 5.0 is the first BPM system in the industry to deliver true process lifecycle management, the complete end-to-end delivery of business processes from modeling to deployment to management to process improvement. Unique in the industry, Savvion's enhanced BPM system puts role specific tools directly into the hands of those closest to the process at the appropriate phase; a robust modeling and simulation system for business analysts, a collaborative process design, business rule and event management and integration system for IT developers, and business performance scorecard, business intelligence analytics and process improvement tools for business managers.
This tight integration of all phases of the process lifecycle, coupled with Savvion and partner developed industry process templates, enable Savvion customers to quickly move from process discovery to production in less than 90 days while returning 200% - 300% ROI. Eight of the new customers in Q3 who chose Savvion BusinessManager over competing products, including Bank of America, Seagate and Sears, did so because of Savvion's comprehensive product offering and unique solutions approach.
"Customers and analysts alike have told us that Savvion BusinessManager is the best BPM platform on the market, but we weren't satisfied. We wanted to raise the bar even higher," explained Shawn Price, Savvion President and CEO. "We surveyed over 160 of our customers who told us a platform alone wasn't enough. They were looking to reduce their total cost of ownership, drive more cost and time out of their critical processes, while realizing greater value from the processes locked away in their systems. We've met every one of those objectives and more with 5.0."
In today's volatile economy, continuous process improvement is crucial for market success. Companies need to manage the multitude of composite business processes that extend across and beyond existing operational silos, such as CRM, ERP and SCM, to increase productivity and lower costs. Most IT departments, however, can only accommodate a small number of automation projects due to the considerable resources required to discover, document, program, test and deploy applications, resulting in backlogs, frustrated business groups and continued inefficiencies.
In an industry-defining move that equates to a paradigm shift in application development, Savvion is now enabling companies to overcome this resource constraint by delivering a BPM system specifically designed to incorporate line-of-business staff into the entire process lifecycle. The result of extensive customer feedback, Savvion BusinessManager 5.0 provides five key business-focused enhancements:
Integrated modeling and simulation tools enable business managers to quickly discover and model a process, simulate process execution, and fine-tune and optimize process flow. In addition, a process repository stores and manages process models for implementation by IT staff and for reuse as corporate best practices across the enterprise. Added support for swim lanes also allows managers to delineate ownership of each process step for improved coordination between responsible parties and tighter process management. Detailed process documentation is automatically generated, preserving corporate knowledge and providing an auditable record of process flow in adherence to government regulations such as the Sarbanes-Oxley Act.
Savvion BusinessManager 5.0 also includes an easy-to-use scorecard designer that lets business managers design scorecards in minutes to closely monitor business activity. Managers simply define their metrics and key performance indicators (KPIs) and then link these to related data sources. The high-value scorecards enable managers to check their current progress toward achieving business goals at any given time. These real-time performance statistics can also alert managers to possible problems; for example, when a manager notes a performance drop, she can immediately drill down into the related activities, see that a key upstream supplier missed delivery of critical parts, and automatically order the needed materials from an alternate supplier.
Savvion BusinessManager 5.0 includes 40 out-of-the-box reports that give managers complete visibility into almost every aspect of a process. The reports provide detailed process metrics that can assist companies in minimizing "white space", time wasted between operational steps, better allocating workloads, and enhancing attrition planning for increased productivity. Managers can also drill down into each report's underlying data to view any metric in greater detail; for example, from a report of all outstanding orders, a manager can easily view the orders handled by a specific employee or even drill down further into the details of a specific order with just a few mouse clicks.
Savvion BusinessManager 5.0 makes available over 30 pre-built process templates that automate a number of the most common business processes in industries including Manufacturing, Financial Services, CPG, Automotive, Retail, IT, Telecom and Electronics. Leveraging the industry best practice expertise of Savvion's SI 'Process Partners', these process templates enable companies to rapidly deploy processes such as order fulfillment for manufacturing, claims processing for financial services, and provisioning for telecommunications.
A redesigned user interface makes it a snap for business managers to model, simulate, manage, and modify processes while further insulating them from the technology. The attractive new interface provides consistent navigation across Modeling and Design tools as well as operational Web pages, covering the entire user experience from process design to process execution and management. Savvion BusinessManager 5.0 also supports HTML and JSP style sheets, enabling companies to customize the user interface based on corporate Web standards and have that style applied to all automatically generated web pages, eliminating the need for tedious customization of individual pages.
"We are in the process of installing Savvion BusinessManager 5.0, which we believe will allow us to save time, money, and streamline our processes," said Len Lombardo, EVP and chief information officer at TransUnion, a leading global information solutions company. "After evaluating numerous options for the evolution of key business requirements, Savvion was viewed as the best choice functionally, technically, and from an overall support perspective."
Savvion BusinessManager 5.0 delivers additional business value by enabling companies to deploy composite processes that span multiple departments or applications, such as an online ordering system that handles an order from initial receipt to its final shipment. More than 200 adapters allow customers to quickly integrate almost any database, legacy system, or enterprise application into business processes.
"Forrester expects two or three of the five vendors [reviewed in the Forrester BPM Tech Rankings] to rise to the top over the next six to eight months by winning the majority of the BPM RFPs that have been issued recently," said Sharyn Leaver, Senior Analyst with Forrester Research in a recent Forrester WholeView TechRankings research note. "Which has the best shot? Savvion because its feature set is the most robust..."
"Savvion is delivering a comprehensive system to addresses key facets of the process lifecycle from modeling and simulation to deployment and process improvement," said Gautam Desai, VP Research at Doculabs, a Chicago-based research and technology consulting firm. "The business-focused enhancements such as scorecards and out-of-the-box reports promise additional efficiency gains by providing real-time actionable data for ongoing process improvement."
"Savvion is delivering the best technology foundation and the most effective BPM system from a user standpoint," said David Mysona, CEO at Blackstone Technology Group, a leading systems integrator and a Savvion Process Partner. "We plan to add Savvion BusinessManager to our solutions portfolio and use it as our standard BPM solution within our energy consulting practice."
"Savvion BusinessManager 5.0 delivers the business-focused features that managers require to increase operational efficiency by dramatically reducing cycle times or delivering cross enterprise process integration to allow partners to network for cost and time savings," said Glenn Davidson, Senior Partner at Computer Sciences Corporation, a leading global IT services company and a Savvion Process Partner. "Recognizing that time savings in performing business processes can provide crucial competitive advantage, we have identified Savvion's technology as a key BPM platform for our Business Integration practice."
"Business process optimization is a crucial component of any successful supply chain or logistics solution," said Kevin Albright, Senior Vice President at Hitachi Consulting, Savvion Process Partner and Hitachi, Ltd.'s global business and IT consulting firm. "Leveraging the new business-focused features we are using Savvion BusinessManager to build business process solutions with greater functionality in less time -- representing measurable value for our clients."
"Business process optimization can help companies reduce costs, speed time to market, and greatly increase productivity," said Subbu Iyer, Practice Head - CPG at Wipro Technologies, a leading global provider of IT services to international companies and a Savvion Process Partner. "Standing out in the crowded BPM field, Savvion BusinessManager will enable us to deliver significant efficiency gains to our customers, especially within our consumer packaged goods practice."
"BPM's greatest value lies in enabling companies to become true performance driven enterprises, continually improving their operational efficiency over time," Savvion's Price added. "The business-focused enhancements of Savvion BusinessManager 5.0 take business process improvement to new heights, enabling front-line business managers to optimize process execution without requiring IT intervention. Savvion will continue to advance process execution by delivering the crucial technology required to support agile, integrated real-time enterprises."
Savvion develops business process management (BPM) software that improves business performance and reduces costs within and across functional business units.