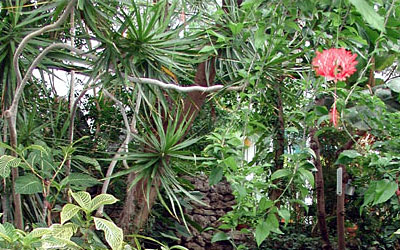 Karen Daubmann will begin as the new director of horticulture at Phipps Conservatory and Botanical Gardens on June 23. Daubmann was most recently lead horticulturist at the Madison, Wisconsin-based Olbrich Botanical Gardens.
"Karen is certainly a rising star in the botanical garden arena. Her experience, passion, and enthusiasm will help us to continue our 110-year reputation for horticultural excellence," Richard V. Piacentini, executive director, said. "Her background in both display and horticulture makes her an especially good fit with the current Phipps and our new expansion plans," Piacentini said.
Past employment includes a variety of horticulture positions with Walt Disney World, Longwood Gardens, and the Rhode Island Spring Flower & Garden Shows.
Daubmann holds a master of science degree in public horticulture administration from the University of Delaware through the Longwood Graduate Program and bachelor's degrees in landscape architecture and urban horticulture and turf grass management from the University of Rhode Island.