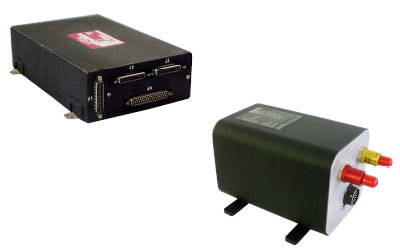 Meggitt Avionics has just delivered the 100th shipset of its new Generation Integrated Cockpit MAGIC to New Piper Aircraft for the Malibu Meridian. Each shipset includes six displays (two primary flight displays, a navigation display, a solid state Air Data Attitude heading Reference System, one Data Acquisition Unit and an Engine Instrument Display System, together with Meggitt's S-TEC System 550 autopilot. Since certification last August, a total of 70 Meridians have now been delivered to end users. Meggitt is confident about new and retrofit orders for MAGIC in the near future as the general aviation industry in the US continues to build some 3,000 new aircraft a year.
Meggitt PLC has been ranked fourth best managed aerospace company in the medium-sized category in the newly published McGraw Hill Aviation Week's Best Managed Companies table, which covers the period 1996 to 2000. Performance is measured on asset utilisation productivity -- including gross profit cash expense rate and cash generation margin and financial health -- liquidity, gross cash flow/total debt and leverage at market.
Meggitt Aerospace Systems Vibro-Meter of Freibourg, Switzerland will celebrate its 50th birthday next year. The company pioneered the first reliable sensors and systems for vibration monitoring of aircraft engines in commercial and military aviation in the 1960s. Today, Vibro-Meter, recently named as one of Boeing Commercial Airplanes top six Suppliers of the Year in 2000, supplies protection and condition monitoring systems to manufacturers and users of critical turbomachinery all over the world.
Meggitt Aerospace Equipment has been contracted by GE Aircraft Engines to supply a sump seal pressure regulating value for its new CF34-8 regional airliner engine, which will power the CRJ700/900, 728JET and ERJ170. The valves will be delivered from Whittaker Controls in North Hollywood, CA, this summer through to 2005. The CF34-8 is a modular design and is serviced to an on-condition maintenance plan, optimised to airline standards for easy access Line Replaceable Units and accessories.
Building on an 11-year relationship with Rolls-Royce in the AE engine programme, Meggitt Aerospace Equipment's Endevco has won a follow-on order for engine sensors for Rolls-Royce Indianapolis' AE common core engines. The high temperature-rated sensor is currently installed on the AE 1107 turboshaft, AE 2100 turboprop and the AE3007 turbofan, which powers the Cessna Citation X, Saab 2000 and Embraer ERJ145/135 respectively. Military transports such as the Lockheed Martin C-130J and C27J, together with Bell Boeing's V22 Tilt-Rotor also utilise the AE engine core, together with Northrop Grumman's Global Hawk.
The all new Embraer 170, due to roll-out in October this year, will be fitted with Meggitt Aerospace Systems' Integrated Engine Vibration System. Vibro-Meter is a key supplier on the new ERJ-170 and 190 programmes, having worked with the Brazilian manufacturer on the ERJ-145 and --135. Other new applications for IEVM include the Fairchild Dornier 728 and 928JETS, plus Raytheon Horizon and Cessna Citation Sovereign business jets.
Bombardier Regional Aircraft has contracted with Meggitt Aerospace Systems' Endevco to provide engine monitoring equipment on the Challenger/Regional Jet Series, adding to existing orders which will be delivered through to 2002. The monitoring system consists of a high temperature piezoelectric sensor, which provides input through a cable assembly to a signal conditioner black box. Endevco has worked with Bombardier since 1992.
GE Aircraft Engines has selected sump eductor valves from Meggitt Aerospace Equipment for its 115,000lbs thrust GE 90-115B engine. This engine will power the long-range Boeing 777-200 and --300 aircraft. GE has an exclusive engine contract with Boeing for this powerplant. The initial order, placed with Whittaker Controls, specifies that the valves will be delivered this summer through to 2006.
Meggitt Defence Systems Banshee 400 is now operating in 38 countries. Newest customers include Malaysia, United Arab Emirates, Brazil, Turkey and the Netherlands. Meggitt's new free flying 330 kt high-speed target, The Voodoo, will be shown for the first time at Paris Show on Meggitt's Static Display Area Section J, Stand 11bis.
Meggitt Aerospace Systems has won a major contract from United Airlines to retrofit their International Aero Engines (IAE) V2500 powered Airbus aircraft with an improved magnetic chip collector. Vibro-Meter's Fluid Monitoring Division from its Aston, Pennsylvania facility will fulfil the contract. The new chip collector replaces the current bill of material unit and features significantly improved grip design. Lower drag, highly visible push in and turn legend on the magnetic plug.
The United States Coast Guard has selected Meggitt Aerospace Systems' Auto-Fault Digital fuzz-burn chip detector to monitor critical bearings and gears on the C-130 aircraft's T-56 engine. Tested at Elizabeth City, North Carolina, the USCG determined that Vibro-Meter's system offered the technology that met their stringent requirements of real time monitoring of the T-56 engine power section and propeller gearbox.
Meggitt Aerospace Systems Integrated Engine Vibration Monitor -- which monitors vibrations from up to four accelerometers (one or two per engine) will enter service on the Fairchild/Dornier 728 and Embraer 170 at the end of 2002. The system, manufactured by Vibro-Meter, will also be applied to the larger 928 and 190 variants, due to enter service in 2004.
Regional and general aviation accounted for 12% of Meggitt Group sales in 2000. Demand from the general aviation market has been bolstered by the growth in fractional ownership of business jets which saw an increase of 12% in deliveries last year. Meggitt has based its state of the art Magic electronic solid state cockpit instruments for the GA market. Piper will build a total 542 Meridians this year, its highest output since it became New Piper in1996.
The United States Navy has selected Meggitt's Auto-Fault Digital Fuzz-Burn system as the successor for its current capacitor fuzz-burn system on their 130-strong TH-57 trainer helicopter fleet. The Vibro-Meter system detects particles generated from bearings and gears in the engine, the main transmission and tail rotor gearbox and alerts the pilot of impending problems. The Navy's helicopters are based out of Whiting Field in Pensacola, Florida. Vibro-Meter's system was recently fully certified to FAA STC requirements for the Bell 206 helicopter series.
In a significant development, GE Nuovo Pignone has awarded Meggitt Aerospace Equipment a prototype contract for fuel metering and bleed valves on the powerplant manufacturer's new Frame 5 2E industrial gas turbine. The 2E machine, which is targeted for gas compression service, is a natural fired, two shaft version of GE's Frame 5 and will be manufactured in Florence, Italy. The win is significant for Meggitt's Whittaker Controls as it the company's first major penetration into the large industrial gas turbine market.
Meggitt Avionics Secondary Flight System (SFDS) has recently been selected for the Boeing MD-11 cargo aircraft operated by SR Techniks (Swissair) and Lufthansa Technik (Lufthansa Cargo). The order follows on the heels of successful flight trials of the equipment aboard an MD-10 in January last year. Meggitt anticipates that other operators will follow suit to upgrade to the Meggitt SFDS.
A team member on the Brilliant Anti-Armor Submunition (BAT) since its inception in 1993, Meggitt's Endevco is continuing to provide air data sensors to the programme during its low rate initial production phase. Northrop Grumman uses Endevco's pressure sensor technology to report air speed. The sensor is housed in a compact 6.35 mm diameter, 100 mm long pitot tube. Endevco has been contracted for deliveries through to 2002.
Boeing Commercial Airplanes Group and Meggitt's Vibro-Meter recently completed a three-year development programme which resulted in the Universal Engine Vibration Monitor System, enabling Boeing to reduce part members from 19 to one. The UEVMS can be fitted to all models within the 747, 757, 767 and next-generation 737 aircraft families. Boeing has ratified a 10-year agreement with Vibro-Meter on UEVMS.
The US Navy's Lockheed P-3 and Grumman E-2/C-2 aircraft are to be fitted with the fuzz-burn system to monitor the critical bearings and gears on its T-56 engine. The current electric chip detectors are subject to numerous false alarms, which is a leading cause of mission aborts for the Navy. Vibro-Meter's fuzz-burn system features new electric chip detectors that replace the existing detectors sand interconnect wiring harnesses and brackets. The kit will increase the P-3/E-2/C-2 reliability and aircraft readiness by eliminating false chip detector indications while reliably indicating the presence of failure related debris.
Gulfstream Aerospace recently placed its first order for Meggitt Avionics' Mark II Secondary Flight Display System, which is now a customer option on both the G-IV and G-V. The SFDS has been configured to match the primary displays and for both customers, a readout of metric altitude has been included.
Meggitt Avionics continues to consolidate its position as the leading market supplier of Electronic Standby Flight Display Systems. With over 1,500 supplied by the end of May 2001, the recent contract from Pilatus for the PC-21 is the 25th aircraft type to select the Meggitt Secondary Flight System (SFDS). Meggitt Avionics is investing over 2 million pounds in additional production equipment at their Fareham, UK facility to meet demand for their range of solid state sensor and display systems.
The cockpit voice recorder from the jet that crashed into the Pentagon and that held most promise of revealing the details of the hijacking was so badly damaged no information could be retrieved.