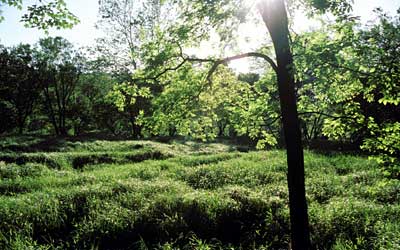 An international team of partners today launched an initiative to explore and support the use of clean, renewable and greenhouse gas-friendly biogas in the world's biggest and most polluted transportation marketplace.
The initiative builds off the success of Swedish biogas efforts and works to expand the California production and use of the fuel. Biogas is made of the core element of natural gas -- methane -- but it is derived from renewable sources -- including animal waste (such as at dairies), farm and forest products and municipal solid waste. Biogas helps solve other pollution challenges, while providing an extremely clean transportation fuel.
The California-Sweden Biogas Initiative begins as a joint effort by CALSTART -- North America's leading advanced transportation organization -- together with Business Region Goteborg -- a key Swedish industry organization that has helped establish a biogas program in that country. This initiative will link California industry and agriculture with Swedish counterparts to cooperate on expanding a renewable biogas industry.
"We are very pleased to be joining this international biogas initiative with CALSTART and other partners in California," said Goran Varmby, business and environment project manager for Business Region Goteborg. "This is a positive indication of the progress our Swedish biogas efforts have made, as well as a huge opportunity to expand biogas into a world-leading market. California -- like Sweden -- needs cleaner fuels and needs more fuel sources. We think biogas is a sustainable fuel that provides multiple benefits to industry, agriculture and the environment."
Business Region Goteborg is responsible for promoting and developing trade and industry in the Goteborg region and is a key partner in the Swedish biogas program, together with Biogas Vast, Volvo Car Company, Volvo trucks and Swedish farm and industrial partners. They have installed 18 biogas stations supporting 2,000 vehicles.
Sweden has no domestic sources of natural gas, but creates biogas domestically from various sources, including farm waste. In essence, the waste is broken down to methane, the basic form of natural gas. This captured methane is then "refined" with new technology to a high level of purity to allow its use in vehicles. By using renewable by-products as its feedstock, biogas can therefore not only off-set fossil fuel imports, it can result in no increases -- and even reductions -- in greenhouse gases (GHGs). Methane is 30-times more reactive than CO2 in causing global warming. By "closing the loop" and capturing and using methane that normally escapes to the atmosphere, biogas can make a significant impact on reducing transportation's contribution to GHGs.
Biogas is not intended to completely replace other fuels, but its production and use can augment and expand the fuel supply with a renewable, domestic source of energy that provides a path to hydrogen. California faces both very limited fuel supplies and the worst air pollution in the U.S. Biogas offers one of the few integrated solutions: a clean, domestic fuel that can improve air quality and reduce global warming. No conventional and few other alternative fuels have this same level of potential.
"When we look at the challenges of fuel supply and sources, severe pollution caused mostly by vehicles, and global warming impacts, biogas stands out," said John Boesel, president & CEO of WestStart-CALSTART. "We need to focus on those solutions that can help solve multiple problems -- not solve one and add to another. We think a fuel that can also turn waste materials from our farms and cities into a clean solution instead of smog -- and which reduces global warming impact -- needs our attention."
WestStart-CALSTART is North America's leading advanced transportation technologies consortium. It is a fuel neutral, participant-supported organization of more than 120 companies and agencies. It is dedicated to expanding and supporting a high-tech transportation industry that cleans the air, creates jobs and improves energy efficiency by spurring advanced transportation technologies, systems and the companies that make them. Its California operating division does business as CALSTART.