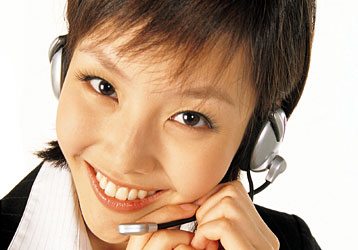 Executives are outsourcing for the control it gives them over business outcomes, not simply as a cost-cutting measure, according to an Accenture study. The findings indicate that outsourcing, which initially gained appeal as a means of reducing costs, is being embraced for the ability it gives executives to predict business results and support strategic planning.
An overhelming majority of health, manufacturing, retail and travel executives in the United States and Europe said that outsourcing gave them more control over business results in a variety of critical areas, the most important being the ability to plan. And while cost-cutting is among these critical areas, the executives also reported equal levels of control in reliability, cost variability improvements, and effective implementation of ideas. More than half said that outsourcing allows their companies to implement strategies and change at a faster and more controlled rate.
"Industry leaders are beginning to view outsourcing as a prescription for change, versus an antidote to rising costs," said John Rollins, a partner in Accenture's Products operating group.
More than 80 percent of the executives said they are committed to outsourcing at least one business function permanently. Only 14 percent said that they plan to use outsourcing on a temporary basis to rehabilitate key functions and return them in-house once efficiencies are realized.
More than half of the executives said they begin to experience control gains within the first eight months of an outsourcing agreement. Of these, 47 percent said they saw control improve as soon as the deal was signed; the remaining 53 percent said that control increased once operations were transferred and stabilized -- an adjustment period that typically lasts six to eight months. Most outsourcing agreements are structured to last five to 10 years.
"The 30 percent who measure outsourcing's impact on such business outcomes as shareholder value and revenues are on the leading edge," said Rollins. "These outcomes are the true barometers of outsourcing's value." By comparison, 57 percent said they measure service levels, such as those related to claims processing or call center responsiveness.
Among the other key findings:
Outsourcing has expanded. While 43 percent of executives said their companies outsource IT functions, many outsource processes, including supply chain (36 percent), learning/training (31 percent), human resources (25 percent), finance and accounting (21 percent) and customer relationship management (13 percent).
Almost three-quarters (73 percent) of all respondents said that they would redistribute the cost benefits of outsourcing to either the bottom line or growth efforts.
More retail executives said they measure the success of their outsourcing agreements by calculating business outcomes (34 percent) than did respondents in any other industry, while more health and life sciences executives said they measure service levels (60 percent) than did executives in any other industry.
Accenture is a global management consulting, technology services and outsourcing company.