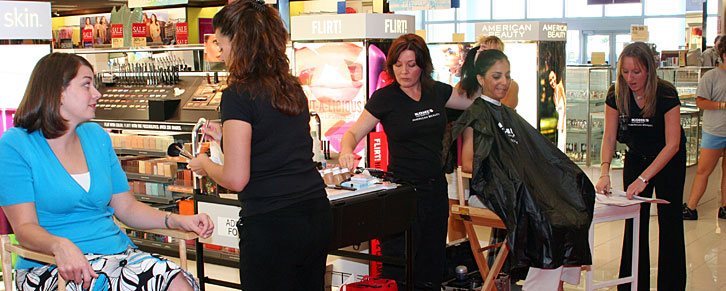 Kohl's used its American Beauty cosmetics line and the latest women's fashions to make over twenty-two military wives and mothers in Florida. This program was launched in conjunction with Kohl's entry into the state, where it is opening ten stores.
Kohl's American Beauty and Fashion Makeover participants received a makeover from a beauty expert, a brand new fashion look from quality collections, including Daisy Fuentes, apt. 9, axcess, Candie's and Nine & Company, and one $50 Kohl's gift card. To top off their day of fun and fashion, the ladies had a professional photograph taken as a keepsake or to mail to their loved one.
"Kohl's realizes that this is a challenging time for the women who are serving," said Mike Gravley, regional manager, Kohl's Department Stores. "It's important to recognize that contribution and to show our appreciation and dedication to the communities we serve."
Kohl's has also made a commitment to Florida through its Kohl's Cares for Kids program, which is focused on improving children's health and educational opportunities.
Kohl's sells national brand apparel, shoes, accessories, beauty, and home products.