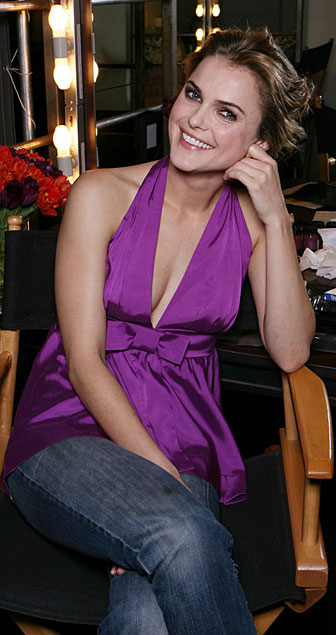 CoverGirl has a new face joining its family of models. Keri Russell, soon to appear in Mission: Impossible III, is the newest spokesmodel for the brand. Keri's fresh-faced, natural beauty first captured the hearts of America in her breakthrough role as Felicity Porter in the hit television series Felicity. The 29-year-old California native's first CoverGirl ads will launch later this year.
"Keri embodies the clean, fresh, natural look that defines CoverGirl," says Gina Drosos of Procter and Gamble. "Her natural beauty and spirited personality shine through in everything she does."
"CoverGirl is a brand that embraces both inner and outer beauty, and I'm honored to represent those ideals. It's very exciting to join the ranks of such talented, unique CoverGirl spokesmodels," says Keri. "CoverGirl is all about easy, breezy beauty, which is a perfect fit with my own fresh, natural style."
CoverGirl is the best selling make-up brand in the U.S.