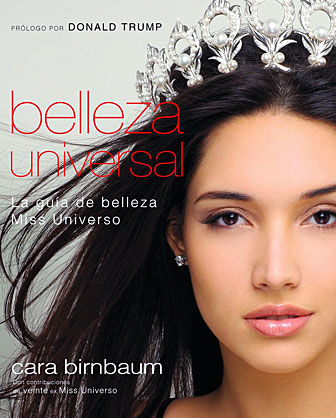 Universal beauty extends across generations, cultures, continents, and time. The Miss Universe Pageant has showcased elements encompassing a woman's universal beauty.
Universal Beauty shares advice from beauty writer Cara Birnbaum and former Miss Universe titleholders themselves. The Miss Universe Pageant represents over fifty years of international ideal beauty, and this unique book reveals the inside tips from around the world that only members of this very exclusive club can tell. Learn what set these women apart. Former titleholders and pageant professionals share their beauty regimens on how to create the Miss Universe look. Even busy women who wish their day-to-day look could get a simple adjustment can go from everyday plain to ultra glam in just minutes.
The beauty guide provides tips for all skin tones, hair styles and body types. Former titleholders address how personal care and beauty regimens change over time to achieve a flawless appearance.
Author Cara Birnbaum covers beauty for fashion and lifestyle magazines. Birnbaum honed her expertise with the top cosmetic artists, hairdressers, stylists, and designers in the beauty world to create a beauty reference for women of all ages; a compilation of key beauty secrets, tips, and advice.