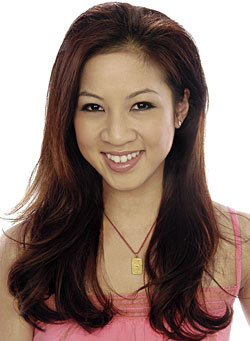 East West Bank - one of the nation's premier community banks and a leading institution focused on Chinese American and other niche markets - proudly announces figure skating champion Michelle Kwan as its new spokesperson.
"Michelle Kwan represents the best of East and West and we are honored to be her organization of choice for this important partnership and we welcome her to our family," said Dominic Ng of East West Bank. "We believe the communities we serve will value our relationship with Michelle. She and East West Bank strive for excellence and reflect the same high values and standards as we pursue our goals - this is a perfect match."
Ms. Kwan commented, "I see in East West Bank the same values that I cherish and have been taught by my own family. I come from a Chinese-American family. My parents arrived here with nothing, and through hard work and determination they made a life for themselves. They taught me the importance of setting goals, staying focused and working to be the very best. East West Bank has followed the same path to success and is an institution I respect and am proud to represent."
Kwan will represent East West Bank throughout the communities it serves and will be an integral part of the bank's future media campaigns.
Michelle Kwan's skating brilliance and accomplishments have earned her a place among the all-time greats of the sport. In her career she has won an unprecedented 43 championships, including five World Championships, eight consecutive and nine overall U.S. National Championships and two Olympic medals.