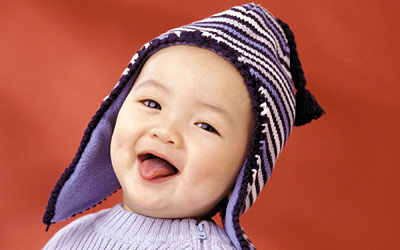 If your bouncing baby is the pride and joy of your family, then they have a chance at being selected as the 2005 Nikon Coolpix Pride and Joy Baby. One lucky baby will win a $25,000 US Savings Bond toward their future college education and an appearance in a Nikon advertorial in Parenting magazine, while all the finalists will take home great digital camera prize packages, all courtesy of Nikon.
This year, the Nikon Coolpix Pride and Joy Baby Contest is proud to announce a newly established partnership the Starlight Starbright Children's Foundation. Nikon selected Starlight Starbright, a nonprofit organization that creates products and programs to help ill children. Each and every entry submitted to the contest will directly contribute to Starlight Starbright as $5 of the $9.95 entry fee will be donated to aid in funding the work the organization conducts on a daily basis to help thousands of children and their families.
Building upon the success of the 2004 nationwide search, Nikon kicked off the second annual Nikon Coolpix Pride and Joy Baby Photo Contest looking for fantastic photos of adorable babies, up to 36 months-old. Information on the contest and a full-color brochure with great everyday photo tips from professionals can be found in more than two-thirds of the Best Buy locations throughout the country. Best Buy, a contest partner and supporter, will also feature a Pride and Joy video display accompanying its expansive in-store digital camera selection.