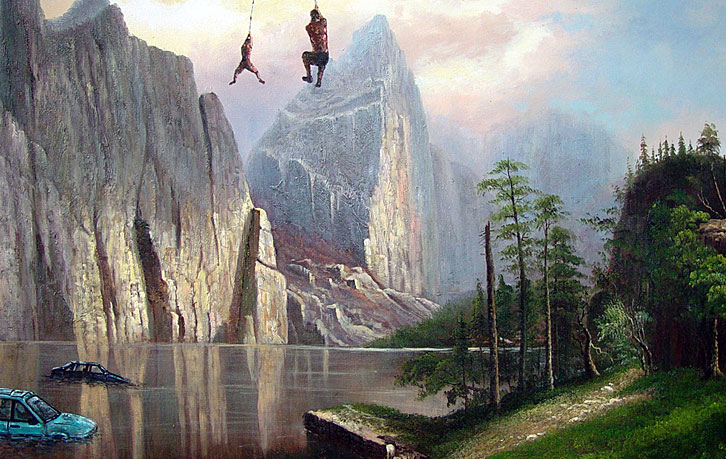 Aftermodern art gallery is presenting a new exhibition curated by Marissa Gianno entitled Shifting Landscapes: A Topographical Study. A diverse group of artists explores spatial relationships via a topography of perspectives using a variety of media such as paint, paper, ink, and wood veneer. An artists' opening reception will be held the evening of July 12, 2006, and the works will be on display through August 26.
The show brings together five artists from distinct parts of the globe.
Three of the artists, Bernardo Poggi Leigh, Brion Nuda Rosch, and Tahiti Pehrson, reside in the Bay Area and have shown locally and nationally. Mia Liu, a young artist from Taiwan, will be appearing in her first Bay Area exhibition and the Israeli artist Shay Kun, who resides in New York, shows extensively on the international circuit.
Aftermodern explores the perspectives of select emerging artists and assembles exhibitions that probe contemporary experience.