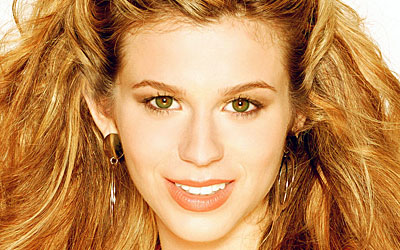 Nineteen-year-old Miami native Latin recording artist Ana Cristina will become the first Hispanic to perform The Star Spangled Banner at a presidential inauguration. The singer, songwriter pianist, and guitarist will sing acapella as part of the inaugural ball.
"I have sung in many large venues before many prominent guests, but to be given the honor to sing for my own country before the President of the United States of America, and represent Hispanics the world over -- I could not be more proud," states Ana Cristina, who was signed at the age of fifteen by Sony Music International and has since worked with some of the most respected names in the business including Rudy Perez, Emilio Estefan, and Kike Santander.
Ana Cristina was chosen from a pool of thousands of performers across the country and will be demonstrating her six-octave vocal range, almost unheard of in the industry, at the Constitutional Ball, one of the eight inaugurational balls taking place on January 20th. Others performing at the inaugural balls include Lyle Lovett and Patti Labelle.
This Cuban American's music -- infused by her poetic lyrics, piano tunes and guitar melodies -- has hit the top of the charts in Latin America and will soon debut in the U.S. She will also be the central figure in a brand new national TV reality show, which features her life as a young prodigy transitioning from the Latin American music market into the U.S. Her website includes a photo gallery, music video clips, and song tracks.