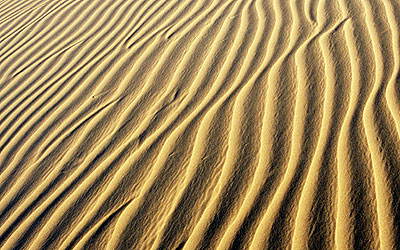 The ongoing liberalization of the Algerian Datacomm and Internet market is set to invigorate it with lower prices and more services. The expected growth in the Internet users base to 4% of the population by 2008 presents serious opportunities to Internet-based value added services such as Online Banking and Credit Card processing.
The Algerian Internet market was liberalized in 1998, and competition from private Internet Service Providers started in 1999. Setting up an Internet Service Provider (ISP) previously required getting a license. Nevertheless, since October 2000, ISPs were required to get an authorization rather than a license, and are currently governed by the rules determined in the schedule of conditions of ISPs. There are currently 91 operators authorized to provide Internet services. However, only 30 ISPs are currently operational.
A new comprehensive report, "Algeria Internet and Datacomm Landscape Report 2004" was released to Arab Advisors Group Strategic Research Service subscribers on March 10, 2004. The 80-pages report, which has 59 detailed exhibits on the market, analyzes the Algerian Internet and Datacomm market, examines the regulatory and the legal landscape, and fully profiles and researches the 30 ISPs in the country as well as the incumbent operator Algerie Telecom.
This report can be purchased from Arab Advisors Group for only US$ 850. Any investment in this report will count towards a Strategic Research Service subscription should the service be acquired within three months from purchasing the report.
Purchasing the report also entails the ability to attend the Arab Advisors Group's Media and Telecommunications Convergence Conference in June 2004 in Amman.
The June 10 and 11 conference will discuss the Media and Telecoms convergence in the Arab World. The Arab World's media and telecom markets include:
Over 300 million people across 22 Arab countries.
Served by 41 mobile operators, 23 fixed operators, 36 datacomm operators and close to 300 ISPs.
Targeted by close to 100 Satellite TV channels, and over 90 FM Radio Stations.
"Algerie Telecom has a de-facto monopoly over Datacomm services since there are no current plans by the regulator (ARPT) to introduce competition in the data communication market." Serene Zawaydeh, Arab Advisors Group's senior research analyst, wrote in the report "This will give Algerie Telecom extended monopoly in providing national and international leased lines and X.25 services. It is noteworthy that Frame Relay services are not commercially available yet." Ms. Zawaydeh added.

The Arab Advisors Group projects Internet subscribers to reach around 265,000 in 2008, a penetration rate of 0.8%. Internet users are expected to grow from around 420,000 by end of 2003, a penetration rate of 1.31% to reach around 1.4 million in 2008, a penetration rate of 4%. "French is the main language used in Algerian websites. Most websites lack rich content and lack sophistication. Only few banks have online presence and there still are no Internet banking services in Algeria. With the expected growth in Internet users, this presents an opportunity to banks to start offering Internet banking services." Ms. Zawaydeh noted.

The Arab Advisors Group's team of analysts in the region has already produced close to 230 reports on the Arab World's communications and media markets. The reports can be purchased individually or received through an annual subscription to Arab Advisors Group's Strategic Research Services (Media and Telecom).