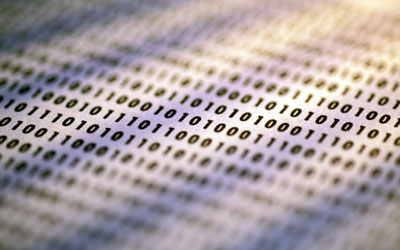 Informatica Corporation today announced a significant advance in enterprise data integration with the latest release of its PowerCenter data integration platform. PowerCenter 7 is the first data integration platform to provide adaptive capabilities in the face of today's increasing information complexity, pressure to maximally leverage current IT investments, increased demand for real-time decision making, and need for unified business views.
Considered the next wave of innovation in enterprise software, "adaptive" software products intelligently adapt to changes in the IT environment and optimize performance by efficiently leveraging IT resources -- all without requiring manual coding. Adaptive data integration can help businesses lower IT costs, accelerate return on investment from integration projects, and ensure confidence in real-time information during an era of compliance and governance.
"With the ebb and flow of today's economic cycles, business survival depends on an intelligent IT infrastructure that can adapt quickly to changing market conditions," said Girish Pancha, executive vice president of products at Informatica. "The adaptive data integration features of our new PowerCenter release represent a major leap forward in building greater intelligence into our products -- freeing organizations to focus on their strategic projects, rather than on expensive and time-consuming maintenance of existing IT systems. In doing so, we are bringing ground-breaking technology to the industry to solve today's practical data integration needs."
"Informatica's strength has continued to be providing a unified Switzerland-type solution for end-to-end data integration and business intelligence, all in one well-architected software solution that helps a customer turn integration into insight," said Steve McClure, a research vice president in IDC's Software Research Group. "Informatica's new PowerCenter 7 includes what IDC sees as the required components of a data integration platform -- data quality, data profiling, metadata management and integration visibility -- as well as important innovations in security, on-demand computing and data stewardship in the framework of a service-oriented architecture."
To deliver adaptive data integration capabilities, PowerCenter 7 includes innovations in five main areas: Web services support, on-demand computing and data, data stewardship, team-based development, and robust security across all aspects of the integration process.
Web services and complete standards support. By leveraging Web services standards, companies can improve productivity, increase agility and reduce the IT costs related to enabling interoperability between systems. PowerCenter 7 now provides pre-built Web services interfaces for all data integration processes throughout its service-oriented architecture (SOA), already the industry's most extensible platform with the most APIs in use by third-party OEM partners and its developer community. PowerCenter can be invoked or can itself invoke Web services processes from external customer, business partner or third-party applications. With this release, Informatica also provides support for standards like Lightweight Directory Authentication Protocol (LDAP) and Common Warehouse Model (CWM).
On-demand computing and data. PowerCenter 7's computing-on-demand feature is based on unique server grid technology that intelligently adapts to available computing resources, distributing processing among hardware as needed. With PowerCenter, data integration tasks can be dynamically routed to available CPUs across a heterogeneous grid -- including mainframes and UNIX, Microsoft or Linux-based servers, as well as 64-bit hardware environments. PowerCenter also adapts to changing information needs by providing data on demand with access to real-time, batch and changed data in any application, database or system -- be it a complex source like mainframe or ERP, a traditional source like a database, or a more modern source like Web logs, XML data or Radio Frequency Identification (RFID) data.
Data stewardship. With today's increasing focus on regulatory compliance, data stewardship is a top priority for enterprises -- requiring a holistic approach to data profiling, data quality, metadata management and other data-related technology challenges. PowerCenter 7 provides advanced data profiling and quality capabilities within the overall data integration process to speed development and increase confidence, while reducing both the real and lost-opportunity costs associated with inaccurate and duplicate data. PowerCenter is the only data integration platform with robust, embedded profiling capabilities, providing built-in pattern recognition to help customers visualize data entity relationships and analyze data-corruption issues for an accurate and continual assessment of their data integrity.
Team-based development for location transparency. PowerCenter 7 helps enterprises adapt to large, geographically dispersed integration projects through its unique three-tier architecture and sophisticated development management features for location transparency. PowerCenter delivers the industry's first secure version control for check in and check out, version history and configuration management to help organizations comply with their internal project-management mandates.
Pervasive security. With security concerns top of mind for enterprises and government agencies, PowerCenter 7 is the industry's only enterprise data integration platform to leverage the highest security standards for end-to-end user and data security. This includes partnerships with VeriSign for secure Web services processing and RSA encryption for data transmission. In addition, PowerCenter 7 is unique in providing log-in security through LDAP authentication to help companies automatically keep current with changing user environments, as well as sophisticated privacy management features for individual users and processes.
"Informatica's release of PowerCenter 7 is a result of its ability to both listen to customer requirements and raise the bar on technology standards -- as evidenced by the platform's new team-based development features, which ultimately bring down total cost of ownership and enable companies to use a single software platform for compliance with the Software Engineering Institute's configuration management best practices," said Tom Kato, business systems analyst and data warehouse architect at Motorola. "In addition, PowerCenter 7's support for grid computing is giving companies like ourselves the ability to leverage existing hardware resources by maximizing the performance and utilization of those investments."
Informatica is a leading provider of data integration and business intelligence software. Using Informatica products, companies can leverage their existing information assets for enterprise insight that helps them improve business performance, increase customer profitability, streamline supply chain operations and proactively manage regulatory compliance.