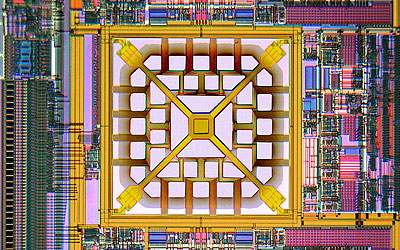 MEMSIC announced that is has been shipping production quantities of its accelerometers to Autoliv Electronics for an OEM automotive application. The accelerometer measures the roll axis of the vehicle and is used as a sensing input to determine when to deploy passenger safety devices. MEMSIC's accelerometers are currently being used in Autoliv Electronics' rollover modules.
"Achieving TS16949 certification last year represents MEMSIC's commitment to implementing and maintaining the stringent quality standards required in the OEM automotive market," said MEMSIC CEO, Dr. Yang Zhao. "The Autoliv rollover module is MEMSIC's first automotive production contract and confirms the advantages of MEMSIC's technology for OEM automotive applications."
Through established manufacturing partnerships in Asia with TSMC and Fujitsu, MEMSIC has reduced operational costs by outsourcing nearly 90% of its manufacturing, resulting in products that offer the highest reliability, meet the most stringent quality standards, and offer customers a significant lower cost of ownership vs. competing technologies.
"MEMSIC offers a cost competitive product along with the high quality standards required in the OEM automotive markets," said Autoliv Electronics Director of Purchasing, Peter Kellerhals. "The high level of service and quick response time provided by MEMSIC is another competitive advantage the company brings to the OEM automotive market."
As the only dual axis accelerometer fabricated on a monolithic CMOS process, MEMSIC's cost effective products are advancing into OEM automotive applications in addition to opening up many new consumer applications. MEMSIC technology is being used for virtually any application that requires the sensing of motion, acceleration, vibration or tilt.
MEMSIC is a semi fabless IC company that specializes in MEMS (Micro Electric Mechanical Systems) ICs (Integrated Circuits). MEMSIC has developed and brought to market a unique CMOS-based accelerometer that contains no moving parts. MEMSIC's product combines the sensor and associated electronics onto a single chip that is manufactured on a standard, sub-micron CMOS process. By breaking the traditional technology barriers in cost and reliability, MEMSIC technology turns traditionally expensive and not-so-reliable MEMS accelerometers into highly affordable standard IC products with the highest long-term reliability and performance available today in the IC industry.