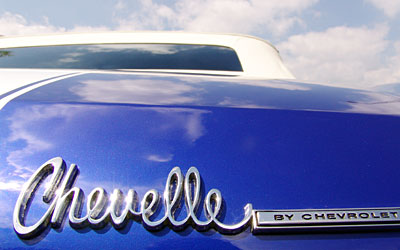 The AAA Auto Guide: 2004 New Cars and Trucks has selected 12 vehicles as best in their class, naming them the 2004 AAA Auto Guide Award winners.
AAA Auto Guide Award winners stand out from the rest by offering the best balance of performance, quality and value. More than 200 vehicles were evaluated for the book and the top vehicle in each category took the award.
Eleven AAA Auto Guide Award vehicle categories are based on vehicle cost and type, while one, the Cool Car category, is based on unique characteristics. Some of the winning 2004 car models include the Ford Thunderbird, the Mercedes-Benz S-Class, the Buick LeSabre and the Honda Odyssey.
AAA's experts chose the Ford Thunderbird as the 2004 Cool Car winner because it's an instant head-turner that is sure to pull people into a showroom.
Ratings for each vehicle are based on comprehensive reviews conducted for 2004 New Cars and Trucks, an annual book of new vehicle evaluations. The book features ratings on vehicles ranging from sports cars to minivans. Each vehicle receives up to 10 points in 20 different categories for a maximum of 200 points.
To evaluate vehicles for the 2004 New Cars and Trucks book, AAA experts test vehicles under everyday driving conditions. The book features a written review, a point rating, vehicle photos, specifications, options and pricing information. There are also tips on selecting the right vehicle, negotiating a lease and buying a new car.
2004 New Cars and Trucks helps take the guesswork out of buying a new vehicle. Its evaluations of all the model-year 2004 cars, minivans, SUVs and trucks are based on such criteria as: ride and handling, acceleration and braking, fuel economy, comfort and convenience, storage space, and value.