Category:Materials - Yenra
Yenra | Yenra Wiki | Categories
From Yenra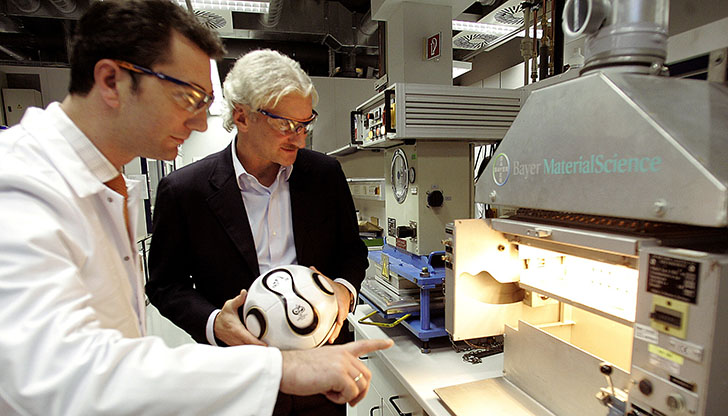 Ball experts talk shop: Rudi Voeller, ex-German international and former coach of the German national team, pays a visit to the research department to learn just how much high-tech has gone into the new World Cup ball. Thomas Michaelis, manager of the World Cup ball project at Bayer MaterialScience, explains how the adhesive is heat-activated to help keep the ball absolutely round during the rough treatment it gets on the pitch.
Materials Wiki - Yenra
Pages in category "Materials"
The following 3 pages are in this category, out of 3 total.
Category Page