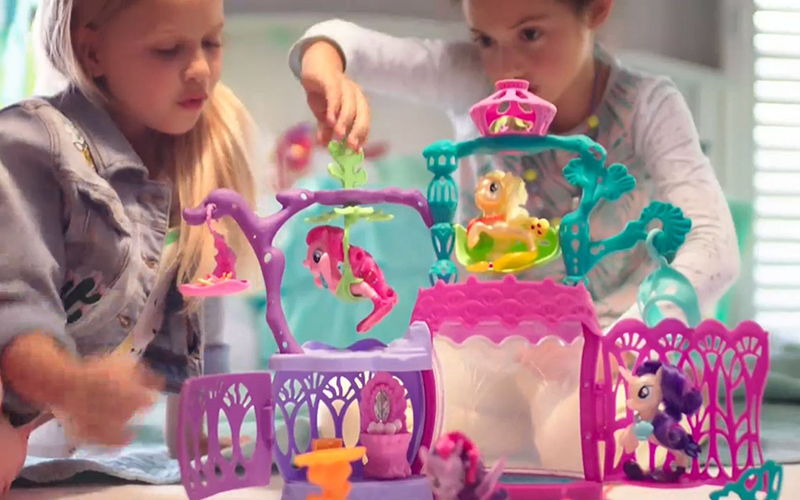 My Little Pony Seashell Lagoon Playset - Grab a friend and play. You've got what you need. Lights, bubbles, and friendship. Comes with Pinkie Pie.
Fun, colorful ponies with pretty hair and Cutie Mark designs
Collect the world of My Little Pony Friendship Is Magic
Style their hair and dress them up
Discover the magic of friendship
Welcome to the world of My Little Pony, a place filled with the magic of friendship. Meet Twilight Sparkle, Pinkie Pie, Rainbow Dash, Fluttershy, Rarity, and Applejack. These special friends always stick together. Join them for adventures and fun. Explore Ponyville, the royal city of Canter lot, and all of Equestria, where you are sure to meet even more pony friends. My Little Pony toys offer so many ways to play with favorite pony friends. Imaginative playsets help create the world of My Little Pony at home, while fun pony toys have great features including long, colorful hair for styling and accessories for dress up and play.