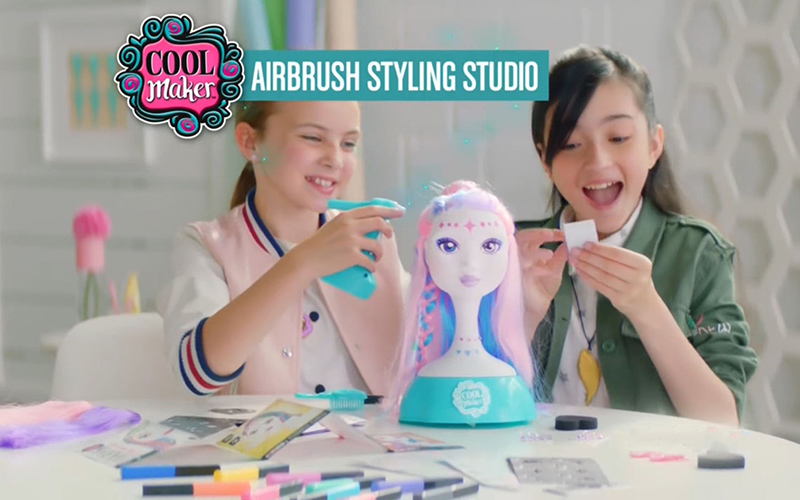 Cool Maker Airbrush Styling Studio - It's time to get creative. Spray on highlights with the cordless airbrush. Add extensions. Master new styles from the Look Book and create your own.
In this hands-on set, budding stylists will have the chance to experiment with hair and makeup. There are so many ways to get creative with the easy-to-clean Cool Maker styling model and cordless airbrush tool. Create again and again with this fun, fashion-forward styling playset.
Styling is easy and safe using the innovative cordless airbrush tool. Load the makeup stick into its compartment, turn it on, aim the spray nozzle and pull the trigger. The airbrush will spray vivid color straight onto a surface. Use the included stencils to create cool designs. Wash the model using warm water, then create a whole new look.
Learn to style like a pro with the Look Book included in this set. New stylists can get inspired from looks included in this book. With a detailed step-by-step process, it's easy to recreate hairdos and glam looks. Once your stylist has mastered these, they can come up with their own using the blank templates included.
Style the hair extensions on the model, and then wear them. These glamorous hair extensions easily transfer from the model to your own hair. Color, braid and twist, then fix to your hair for a dazzling new look.