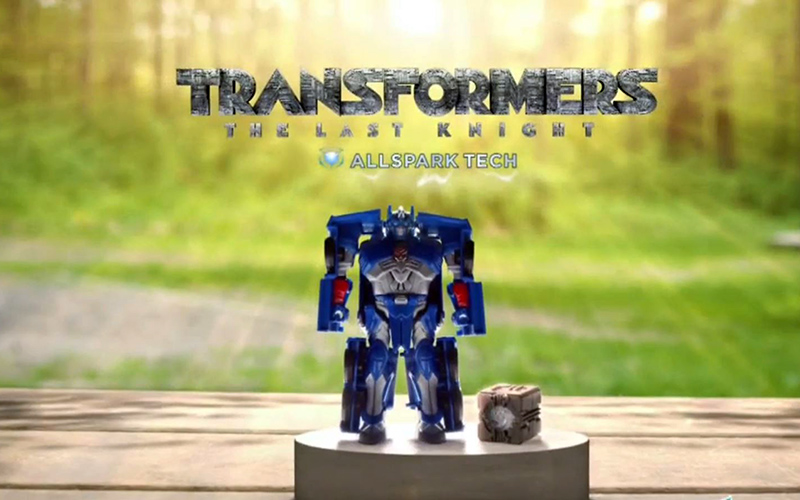 Allspark. Transformers the Last Knight. Insert the All-Spark and bring any All-spark Action Figure to Life. Transformers the Last Knight. Allspark Tech. Optimus Prime with Allspark Cube.
It is the key to our existence, the essence of life, the source of all power. It is the Allspark cube. Now imagine the power to bring these Transformers figures to life is in kids' hands with Allspark Tech.
Comes with Shadow Spark Optimus Prime figure, USB charger, and Allspark Tech cube
Allspark Tech cube in pack powers Allspark Tech figures
Cube activates lights, sounds, and phrases
Motion unleashes effects so kids control the power
Figure converts between robot and truck modes in five steps
Allspark Tech Action - Insert the cube into this Shadow Spark Optimus Prime figure to unleash motion-activated lights, sounds, and phrases. This starter pack includes everything needed to launch into Allspark Tech play, including a Shadow Spark Optimus Prime figure, Allspark Tech cube, and USB charging cord. Cube powers Allspark Tech figures.
Whether he is in robot or truck mode, Optimus Prime fearlessly fights enemies with legendary warrior strength. Imagine gearing up for fast-paced action with the powerful Shadow Spark Optimus Prime. Convert this 5.5-inch-scale Allspark Tech Shadow Spark Optimus Prime figure from robot mode to truck mode in 5 steps. The figure is designed with eye-catching details and can be positioned in exciting, battle-charge poses.
In the Transformers: The Last Knight movie, new evil will rise in an epic struggle where the fate of Earth hangs in the balance. Deep in the mysterious reaches of space, Optimus Prime hurtles towards an enemy more fearsome than he has ever faced before. The once incorruptible hero now contends with a force that could push him to his limits.